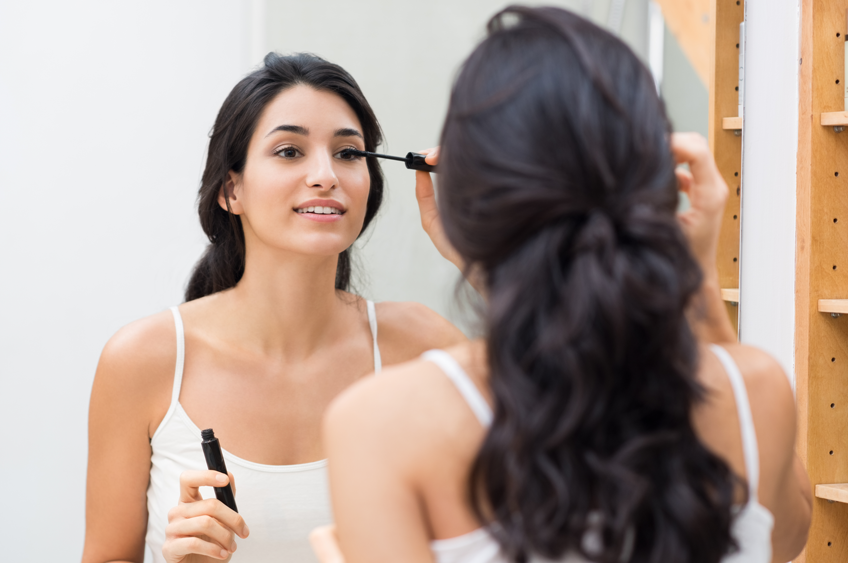 ---
Top Five Beauty Products under $10
Perusing the internet, my eye caught Allure magazine's 36 Most Exciting Beauty Products to Try in 2023. I was immediately drawn in and clicked to check out the winners. I'm a bit of a beauty junkie. I've been working in the beauty business for almost 30 years – giving away my age a bit – and one of my favorite perks has always been the swag.  I also love to experiment with the trendiest color pallets, and if there's a new skincare ingredient promising eternal youth – I'm all over it.   So, I was excited to look through Allure's selections and see what's next on my "to try" list.
But this year was a bit of a shock – sticker shock. I was disappointed to read that almost everything they choose to elevate was in the price category of "astronomical." $200 skin serums, $50 foundations, $100 lipsticks! Please, who's got time or money for that!
Now I know for a fact that being expensive does not mean best. Drugstore moisturizers infused with antioxidants and peptides are just as effective as the ones at the swanky beauty store at the mall. The packaging may be prettier, but the ingredients are what count. Considering my own experience along with my way more in the know fifteen-year-old beauty junkie daughter, I've put together a list of exceptional beauty products that you can find in the drugstore or online for – get this – less than ten bucks. So, get scrolling and start saving.
#1 Neutrogena Moisture Smooth Color Stick – $6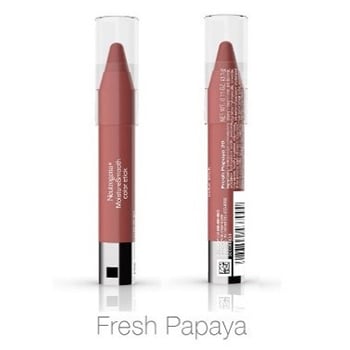 Simply the best jumbo lip pencil on the market has just expanded and come out with a few new shades. At $6 per, you can try all 14 beautiful colors, from neutrals to straight-up reds. We love it because the creamy formula is extremely comfortable on the lips, adds a hit of color and shimmer, and lasts all day.
#2 Maybelline Snapscara Mascara – $6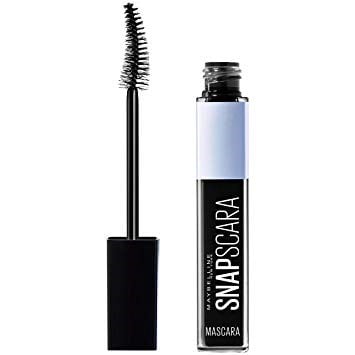 Mascara works wonders – transforming your face – even when it's the only makeup you've got on. That's why we've all been tempted by the "bigger and bolder" eyelash promises from those $28 department store mascaras. But are they ever better than the drugstore version? One company that knows a thing or two about mascara that's great AND cheap is Maybelline. Their Great Lash Mascara has been a beauty staple for what seems like millennia. But their newest Snapscara formula is one of their best yet. Its fine pigment adds a glossy look to your eyelashes while also adding length and thickness. What I noticed is it goes on smoothly and makes my lashes pop. It also does a really nice job of separating each lash, with no clumping. And it lasts all day without smearing.
#3 Cetaphil® Gentle Cleanser – $9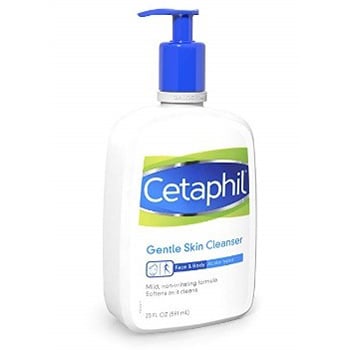 Don't you hate the super dry feeling on your face after a good wash? Believe it or not, the problem with most skin cleansers is that they work too well. In the process of cleaning, they can remove natural emollients and oils that your skin needs to stay soft and healthy. Not so with Cetaphil® Gentle Cleanser. We love it because it cleans, gently removing what your skin doesn't need, leaving what it does. Cetaphil's formulation is specially intended for sensitive, dry, or damaged skin.
It's fragrance-free and non-comedogenic, making it an excellent choice for all ages. My somewhat acne-prone daughter finds the formula effective and soothing at the same time.
#4 Pantene Intense Rescue Shots – $2.50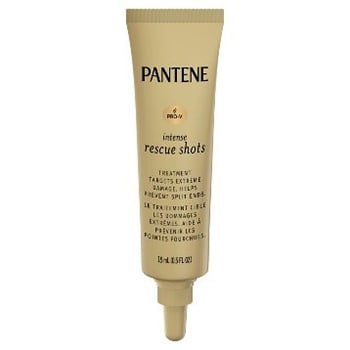 Brazil's most popular hair treatment used at home is now available at your local drug store. We love that with just one ampoule, all the damage we do with blow-drying, curling, straightening, and styling can be reversed. Every single dose of Pantene's Intense Rescue Shots contains hydrating glycerin and strengthening lipids and vitamin B5 to heal damaged cuticles. You'll love your shinier, softer, stronger hair.
#5 Maybelline Fit Me Foundation – $5.50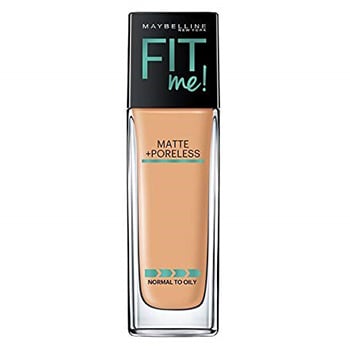 This foundation is super popular with all women – from 15 to 60. It doesn't dry your skin as many matte foundations do. It feels lightweight on your skin and, you look natural wearing it. There're 40 shades to choose from, so for sure, you'll find the color that works best. And if you don't, at $5.50 you can try another! We love everything about it: the coverage, the look, the feel, and the price!
---
Author: Lucia is a marketing professional that's worked with top beauty brands in skin, hair, and makeup. When she's not writing about beauty trends, she's traveling the US cheering her twin teenage athletes.